Trails West Village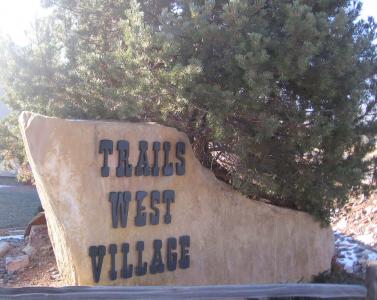 05/18/18--IRRIGATION UPDATE - Thompsons Landscaping was able to repair the irrigation system, so it should be back up and running. If there are any further issues please contact our office. Thank you all for your patience!
05/17/18--IRRIGATION UPDATE - Some issues have been discovered with the irrigation system. Thompson Landscaping has been made aware and will be making the necessary repairs. Updates will be posted as they are available.
05/09/18--IRRIGATION UPDATE - Thompson Landscaping will be shutting down the irrigation system tomorrow (May 10th), so they can replace a main line valve at a residence. They have informed us water should be turned back on by 5pm tomorrow, so everyone can water in the evening.
04/18/18--The irrigation system has been turned on for Trails West Village and homeowners should be able to access irrigation water. If not, please let our office know. Thank you.
02/28/18-- Trails West Village's Annual Meeting was be held on Tuesday, February 20th. Minutes and approved budget have been uploaded.
---------------------------------------------
2/13/17--Redlands Water and Power reminds residents in their irrigation area that DITCHBANKS ARE PRIVATE PROPERTY OF REDLANDS WATER AND POWER; THEY ARE NOT WALKING TRAILS.
---------------------------------------------
7/25/16--Trails West Village irrigation pump supplies water to homes based on demand. If you are having problems with getting sufficient pressure, please take the following steps before making any calls: Check and clean your individual filter(s). If that does not resolve the issue, try watering your lawn at a time when others in the neighborhood are not watering--possibly very late at night or very early in the morning. You may also try testing the pressure at your home by watering sometime in the middle of the day if possible.
Everyone in the neighborhood needs to do their part to properly maintain the homeowners' end of the irrigation system in order for it to operate effectively and in the most cost efficient manner.
Welcome to the Heritage Family of Services! All questions should be directed to info@hpmgj.com. We are excited to work with you and assist you in the support of your HOA. Please let us know how we may serve your needs!
Minutes
---