Trails West Village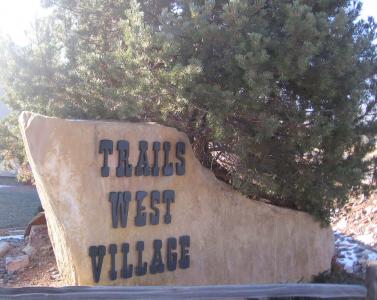 07/06/22 The main irrigation line on Mirada will be scoped on Tuesday (7.12.22) in hopes of locating the leak. This is the soonest a company could get the HOA on the schedule.
6/30/22 The irrigation water will be turned off on Friday, 7/1/22 to address an ongoing leak. Information will be forthcoming.
06/06/22 irrigation water is off. Thompsons will be looking into the problem later today.
05/17/22 Irrigation Water will be back on today. 5/17/22
05/13/22 Irrigation water is off on the upper side for possible main line break. Lower part will still have water.
04/15/22 Irrigation water has been delayed. Watch for updates
03/31/22 The 2022 irrigation season is upon us, the ditch water is scheduled to flow April 11th, 2022.
03/25/22 The Annual Meeting was held on April 26th, 2022 . Meeting minutes will be posted below.
9/17/2021 Irrigation winterization - water out of the ditches on Monday, October 11, 2021
8/25/21 Irrigation was turned off for a repair, water was turned on this morning. Please be patient and let the pipes fill back up to pressurize the system.
4/22/2021 The irrigation water is now on.
4/19/2021 The irrigation water is being started April 19, 2021
4/1/21 - The Annual Meeting was held on March 29, 2021. Meeting minutes are posted below.
---------------------------------------------
2/13/17--Redlands Water and Power reminds residents in their irrigation area that DITCHBANKS ARE PRIVATE PROPERTY OF REDLANDS WATER AND POWER; THEY ARE NOT WALKING TRAILS. Please see the RW & P Trespass Canal lettter under Custom Documnets
---------------------------------------------
7/25/16--Trails West Village irrigation pump supplies water to homes based on demand. If you are having problems with getting sufficient pressure, please take the following steps before making any calls: Check and clean your individual filter(s). If that does not resolve the issue, try watering your lawn at a time when others in the neighborhood are not watering--possibly very late at night or very early in the morning. You may also try testing the pressure at your home by watering sometime in the middle of the day if possible.
Everyone in the neighborhood needs to do their part to properly maintain the homeowners' end of the irrigation system in order for it to operate effectively and in the most cost efficient manner.
________________________________________
HOA Dues: $462/year - as of 2021 (due 4/1) Dues Increase as of January 2023 $508/year
Please send checks payable to:
Trails West Village HOA
2650 North Ave #116
Grand Junction, CO 81501
Transfer Fee: $100 payable to Heritage Property Management
Insurance Provider: State Farm - Eric Lusby 970-242-0156
HOA Responsible for: Management services, Insurance, Taxes, Landscape of Common Area, Irrigation System (electricity/ water/ etc)- water to property line, HOA sign
Schools: Wingate Elementary, Redlands Middle, Fruita 8/9, Fruita Monument High
___________________________________________
Welcome to the Heritage Family of Services! All questions should be directed to info@hpmgj.com. We are excited to work with you and assist you in the support of your HOA. Please let us know how we may serve your needs!
Minutes
Custom Documents
---