Cezanne Court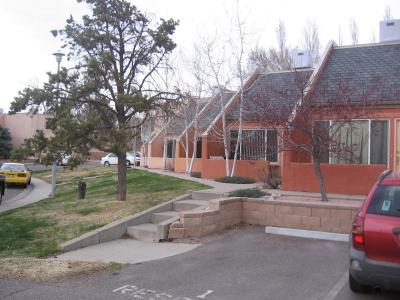 12/16/19 - The Cezanne Court Condos HOA has passed a $500/unit special assessment. This special assessment will be used to address several maintenance items. The prioritization and scheduling of these repairs will be left to the Board. The special assessment is due by January 1, 2020 and will be late if not paid by March 31, 2020.
12/16/19 - The Board has implemented a registration requirement for all owners/tenants. The registration forms are posted below and must be returned to HPM no later than January 15, 2020.
12/2/19 - The Annual Meeting was held November 14, 2019. Meeting minutes are posted below.
_____________________________________________
HOA Dues: $495/quarter (due 1/1, 4/1, 7/1, 10/1)
Please send checks payable to:
Cezanne Court Condo HOA
2650 North Ave #116
Grand Junction, CO 81501
Transfer Fee: $100 payable to Heritage Property Management
Insurance Provider: Canyon Insurance (Travelers) - Bruce Camilletti 970-625-2192
HOA Responsible for: Management services, Insurance, Taxes, Common Area maintenance, Irrigation System (electricity/ water shares), Central boiler system, exterior building maintenance, parking lot, water/sewer/ 2 dumpsters, snow removal, swamp coolers, pest control.
Schools: Tope Elementary, West Middle, Grand Junction High
____________________________________________________
Welcome to the Heritage Family of Services! All questions should be directed to info@hpmgj.com. We are excited to work with you and assist you in the support of your HOA. Please let us know how we may serve your needs!
Minutes
Custom Documents
11/22/16 - Cezanne policies on smoking, parking, pets, and more
---