Horseshoe Ridge Estates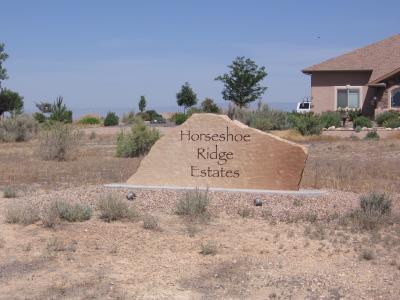 05/25/22 The votes are in. The current slate of Board members include Steve Wright, Steve Nolan and Scott Godfrey.
4/12/22 All Horseshoe Ridge Homeowners: Irrigation water is available as of 4/11 however, due to breaks in a few of the distribution lines on each street, none of the valves can be turned on until the repairs are completed. Steve is working to have this completed asap. Cold weather is causing delays working with PVC. Steve will keep all informed and notify when repairs are complete and distribution valves open for use. Please call Steve Wright with any questions.
04/06/22 Note to all Horseshoe Ridge homeowners: Irrigation water is scheduled to be available starting April 11th. Any updates will be communicated as necessary. Questions? Please contact Steve Wright
10/19/2021 Please plan to shut your Irrigation System down for the winter on November 7, 2021. Irrigation water supply will be turned off on November 8th.
4/26/2021 The Annual Meeting was held onMay 13th, 2021 at 6pm at the barn at 1381 Horseshoe Dr. Meeting minutes are posted below.
8/17/2020 - A Board Meeting was held on August 12, 2020. Meeting minutes are posted below.
8/13/2020 - The Annual Meeting was held on July 22, 2020. Meeting minutes are posted below.
Board of Directors:
President: Steve Wright, Wrightclan@aol.com - 540-226-9727
Board Member: Steve Nolan
Board Member: Scott Godfrey
Treasurer/ Secretary:
Committees:
Architectural Committee:
Ann Ryan: bannryan@msn.com
Brandon Palmer: brandonpalmer@remax.net
Sherry Bright: sherry@brightrowe.com
Note: Please use Architectural and Landscape Request Form and send all requests to : Steve Wright - wrightclan@aol.com
Irrigation/ Pond: Steve Wright -wrightclan@aol.com - 540-226-9727
_____________________________________________
HOA Dues: $300/year
Please send checks payable to:
Horseshoe Ridge Estates HOA
2650 North Ave #116
Grand Junction, CO 81501
Transfer Fee: $100 payable to Heritage Property Management
Insurance Provider: American Family- Mike Daniels 970-241-6132
HOA Responsible for: Management services, Insurance, Taxes, Landscape of Common Area including pond , Irrigation System (electricity/ water shares), HOA sign
Schools: Monument Ridge Elementary, Fruita Middle School (6th & 7th grade) Fruita 8/9, Fruita Monument High
__________________________________________________
Welcome to the Heritage Family of Services! All questions should be directed to info@hpmgj.com. We are excited to work with you and assist you in the support of your HOA. Please let us know how we may serve your needs!
Minutes
Custom Documents
---