Horseshoe Ridge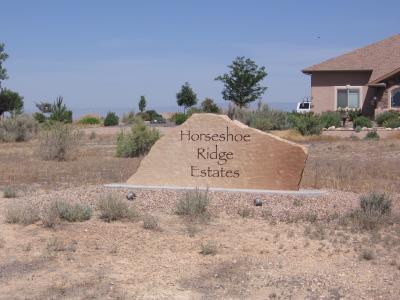 7/2/2020 - The Annual Meeting is scheduled for Wednesday, July 22, 2020 at 6:30 PM. Notices will be sent with additional information.
5/22/19 - The Annual Meeting was held on May 7, 2019. Meeting minutes are posted below.
Board of Directors:
President--Brandon Palmer, brandonpalmerrealestate@gmail.com, 970-712-6868
Vice President--Ken Germain, team952kg@yahoo.com, 951-314-3872
Sec/Treas. & Lead for HOA Improvement Projects--Steve Nolan, steven@nolan.net, 970-250-9895
Committees:
Architectural Committee: Mike Unrein - mike.unrein@patenenergy.com or Adam McCormick - malibu177@aol.com
Irrigation Committee: Scott Godfrey segodfrey.survey@gvdd.org
Social Activities Committee: Jerrilyn Palmer jet_83@hotmail.com
FARMER'S WATERING SCHEDULE WATERING SCHEDULE The Farmer has decreased his watering flow rates so that residents should still have water even when he is watering the fields.
_____________________________________________
HOA Dues: $300/year
Please send checks payable to:
Horseshoe Ridge Estates HOA
2650 North Ave #116
Grand Junction, CO 81501
Transfer Fee: $100 payable to Heritage Property Management
Insurance Provider: American Family- Mike Daniels 970-241-6132
HOA Responsible for: Management services, Insurance, Taxes, Landscape of Common Area including pond , Irrigation System (electricity/ water shares), HOA sign
Schools: Rim Rock Elementary, Fruita 6/7, Fruita 8/9, Fruita Monument High
__________________________________________________
Welcome to the Heritage Family of Services! All questions should be directed to info@hpmgj.com. We are excited to work with you and assist you in the support of your HOA. Please let us know how we may serve your needs!
Minutes
Custom Documents
---