Shadow Run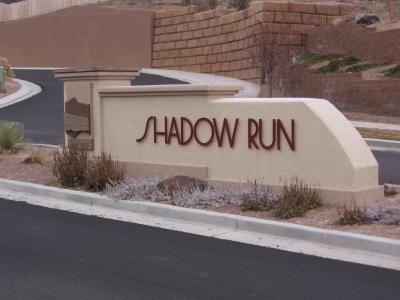 10/9/18-- Repairs are scheduled at 335/337 Cliff View Drive. They will begin on October 15, 2018. Some access to the area will be limited. Our office has not been advised of any limitations on services such as water etc at this time. Thank you for your patience.
10/8/18-- The irrigation system is scheduled to be shut off and blown out on Friday, October 19, 2018.
8/28/18-- A Board Meeting was held on August 13, 2018. Minutes are posted below.
12/12/17--The Annual Meeting was held on December 5th. Minutes are posted below.
***REMINDER*** Please observe the rules and be courteous to your neighbors. Dogs must be kept under the owner's control, must be leashed when off your personal property, and OWNERS must pick up after them!!! It is not your neighbor's responsibility to pick up after YOUR pet!
____________________________________
HOA Dues: $204/month *Special Assessment of $21/month (due at the end of the month)
Please send checks payable to:
Shadow Run Townhomes HOA
2650 North Ave #116
Grand Junction, CO 81501
Insurance Provider: American Family - Mike Daniels 970-241-6132
HOA Responsible for: Management services, Insurance, Taxes, Landscape and irrigation of Common Area, Snow removal, Irrigation System (electricity/ turn on and winterize, backflow prevention testing, etc), Exterior building maintenance (including: roofs, gutters, stucco, downspouts, driveway, decks, fences and patios), Roadway throughout subdivision, sewer lines to each property, HOA sign
Schools: Scenic Elementary, Redlands Middle, Fruita 8/9, Fruita Monument High
________________________________________________
Welcome to the Heritage Family of Services! All questions should be directed to info@hpmgj.com. We are excited to work with you and assist you in the support of your HOA. Please let us know how we may serve your needs!
Minutes
Custom Documents
04/20/17 - List of plants appropriate for xeriscape planting
---