Belhaven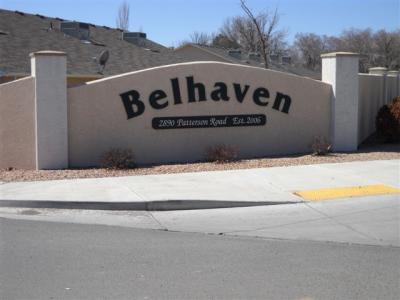 **PLEASE READ The April 8, 2010 Insurance Requirements letter concerning Insurance Coverage.
2/11/19 - The Draft Policies and Procedures has been posted for owners to review. Please submit any comments or suggestions in writing no later than March 13, 2019.
9/18/18-- The 2018 Annual Meeting was held on August 30, 2018, meeting minutes are posted below.
04/19/18-- Thompson Landscaping will be out on Thursday mornings to mow. Please make sure to unlock and/or pick up all animal waste by 6:30 am on Thursdays. If your gate is locked or Thompson Landscaping observes animal waste your yard will be skipped. Thank you.
_________________________________________
HOA Dues: $165/quarter (due 1/1, 4/1, 7/1, 10/1)
Please send checks payable to:
Belhaven HOA
2650 North Ave #116
Grand Junction, CO 81501
Insurance Provider: State Farm - Murl Anderson 970-241-2841 (NOT A MASTER POLICY)
HOA Responsible for: Management services, Insurance, Taxes, Landscape of Common Area (as well as back yards if they are open and dog waste removed), Irrigation System (electricity/ water shares/ turn on and winterize/irrigation filter cleaning, etc), perimeter fence, HOA sign [NOTE: No exterior building maintenance or master insurance policy for buildings/ homeowners responsible for shared driveways]
Schools: Nisley Elementary, Bookcliff Middle, Central High
_____________________________________________
Welcome to the Heritage Family of Services! All questions should be directed to info@hpmgj.com. We are excited to work with you and assist you in the support of your HOA. Please let us know how we may serve your needs!
Minutes
Custom Documents
---