Belhaven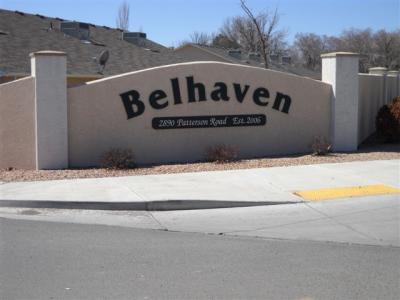 **PLEASE READ The April 8, 2010 Insurance Requirements letter concerning Insurance Coverage.
8/3/18-- The 2018 Annual Meeting is scheduled for Thursday, August 30 at 6:00 pm. It will be held at the Church of Christ at 2893 Patterson Road.
04/19/18-- Thompson Landscaping will be out on Thursday mornings to mow. Please make sure to unlock and/or pick up all animal waste by 6:30 am on Thursdays. If your gate is locked or Thompson Landscaping observes animal waste your yard will be skipped. Thank you.
03/21/18--Spring is here and with it we want to remind homewoners that it is a good idea to clean out their dryer vents on a regular basis to prevent build up and a potential fire. Recently, a homeowner used Danny from Carpet and Vent Cleaning [970-250-8216] and stated he did a great job and only charged $75. However, homeowner can use any contractor they choose.
Welcome to the Heritage Family of Services! All questions should be directed to info@hpmgj.com. We are excited to work with you and assist you in the support of your HOA. Please let us know how we may serve your needs!
Minutes
Custom Documents
---