Belhaven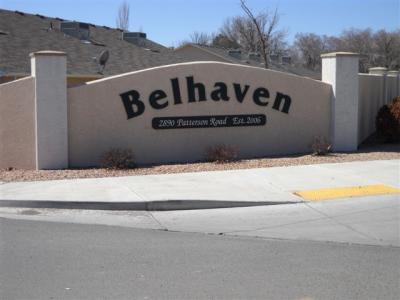 04/19/18--Thompson Landscaping will be out today to start up the irrigation system and homeowners should have access to irrigation water by the end of the day. Thompson Landscaping will be out on Thursday mornings to mow. Please make sure to unlock and/or pick up all animal waste by 6:30 am on Thursdays. If your gate is locked or Thompson Landscaping observes animal waste your yard will be skipped. Thank you.
03/21/18--Spring is here and with it we want to remind homewoners that it is a good idea to clean out their dryer vents on a regular basis to prevent build up and a potential fire. Recently, a homeowner used Danny from Carpet and Vent Cleaning [970-250-8216] and stated he did a great job and only charged $75. However, homeowner can use any contractor they choose.
--------------------------------------------------
08/25/17-- Homeowners are responsible for their Tenants regarding policies for receiving Landscaping Services. As a reminder gates to backyards need to be unlocked every Thursday by 6:30 am and all dog scat needs to be picked up before this time. If not, Thompson Landscaping will not mow and edge and the owner or his/her representative will be responsible for contacting Thompson Landscaping to set up a special time to receive Landscaping Services at his/her own cost. Within their authority, The Board of Directors has the right to issues fines to Homeowners if their Tenants do not follow the Landscaping Services policies.
07/28/17--Belhaven's Annual Meeting will be held on Tuesday, August 29th at 6:00 pm at the Church of Christ, which is just east of the Belhaven Subdivision. Please park on the South (back) side of the Church and enter through the South Entrance. A new Board of Directors will be elected at this meeting and if owners are unable to attend please fill out the provided proxy, which will be coming in the mail. Thank you.
07/20/17--If any owners need assistance with spraying or getting rid of wasp nests we recommend Baker Services and they can be reached at 970-216-6978.
10/10/16--If you are making a change to the exterior of your unit, please submit a letter to the ACCO for approval prior to proceeding with purchase of the materials or commencing installation. Thank you.
8/10/16--Please be considerate of your neighbors when parking your vehicle(s). Do not block safe access to or from a driveway or street.
PLEASE READ The April 8, 2010 Insurance Requirements letter concerning Insurance Coverage.
Welcome to the Heritage Family of Services! All questions should be directed to info@hpmgj.com. We are excited to work with you and assist you in the support of your HOA. Please let us know how we may serve your needs!
Minutes
Custom Documents
---