Colony Meadows II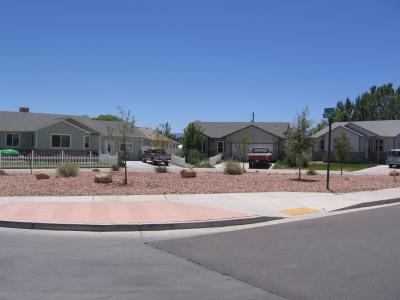 9/1/2020 - The HOA has scheduled a vendor to remove the shoots from the trees in the common area. If you observe any other issues please notify HPM.
1/23/20 - The Annual Meeting has been re-scheudled for March 24, 2020. Meeting Notices will be sent with further information. - This meeting will be held at a later date.
If you have any questions about the irrigation system or to report any issues please contact Heritage Property Management at 970-243-3186 or info@hpmgj.com.
___________________________________________
HOA Dues: $64.25/quarter (due 1/31, 4/30, 7/31, 10/31)
Please send checks payable to:
Colony Meadows HOA
2650 North Ave #116
Grand Junction, CO 81501
Transfer Fee: $100 payable to Heritage Property Management
Insurance Provider: American Family - Mike Daniels 970-241-6132
HOA Responsible for: Management services, Insurance, Taxes, Landscape of Common Area, Irrigation System (electricity/ water shares)
Schools: Clifton Elementary, Mount Garfield Middle, Palisade High
________________________________________________________
Welcome to the Heritage Family of Services! All questions should be directed to info@hpmgj.com. We are excited to work with you and assist you in the support of your HOA. Please let us know how we may serve your needs!
Minutes
Custom Documents
---