Ruby Canyon Estates South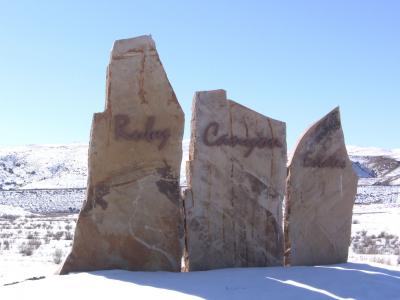 05/23/22 The ANNUAL MEETING was held June 9th 2022, Meeting minutes are posted below
04/29/22 Notification out that the Ruby Canyon irrigation system is now on.
04/19/2022 As of April 14th, we have been filling the lake as the irrigation ditch did come up late last week. However, the flows in the irrigation ditch are low and it will take time to fill the lake to a usable point. Therefore the irrigation system will not turn on Friday April 15th, we will provide an update in one week.
05/21/2021 The Annual Meeting was held on June 9th, 2021 at 6:30PM at the mail boxes. Meeting minutes are posted below.
7/29/2020 - The Annual Meeting was held on June 22, 2020. Meeting minutes are posted below.
Board of Directors: Jeffrey Smith, Larry Miller, Daryl Dinkel, Gary Lee and Mike Sterling.
__________________________________________
HOA Dues: $280 /quarter (due 1/31, 4/30, 7/31, 10/31)
Please send checks payable to:
Ruby Canyon Estates South HOA
2650 North Ave #116
Grand Junction, CO 81501
Transfer Fee: $100 payable to Heritage Property Management
Insurance Provider: American Family- Mike Daniels 970-241-6132
HOA Responsible for: Management services, Insurance, Taxes, Landscape of Common Area including trails, Irrigation System (electricity/ water shares/ etc), Reservoir maintenance, HOA sign
Schools: Loma Elementary, Fruita 6/7, Fruita 8/9, Fruita Monument High
________________________________________________
Welcome to the Heritage Family of Services! All questions should be directed to info@hpmgj.com. We are excited to work with you and assist you in the support of your HOA. Please let us know how we may serve your needs!
Minutes
Custom Documents
---