Paradise Hills Filing No 6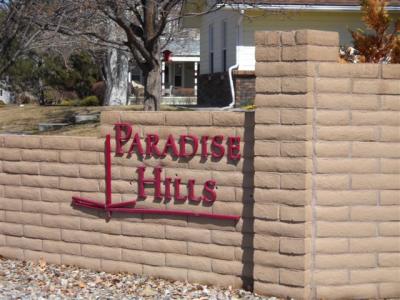 8/20/19 - The Board as well as several homeowner volunteers are working diligently to address the lack of water. Several options are being explored. Additional information will be posted as it is avaliable.
8/12/19 - Due to the high temperature and high demand the HOA's aging pump is not able to keep up. In order to attempt to combat these issues the HOA will be implementing the below watering schedule:
Odd # water on Monday, Wednesday and Friday
Even # water on Tuesday, Thursday and Saturday
If you have any questions please contact Heritage Property Management at 970-243-3186 or info@hpmgj.com.
4/19/19 - The Annual Meeting was held on April 4, 2019. Meeting minutes are posted below.
4/19/19-- IRRIGATION SYSTEM DAILY HOURS WILL BE-- 4am - 10am & 4pm - 10pm
----------------------------------------------
If you have irrigation questions or problems to report, please contact Heritage Property Management 970-243-3186.
______________________________________
HOA Dues: $157/year
Please send checks payable to:
Paradise Hills Filing 6 HOA
2650 North Ave #116
Grand Junction, CO 81501
Transfer Fee: $100 payable to Heritage Property Management
Insurance Provider: State Farm - Martin Durst 970-242-3202
HOA Responsible for: Management services, Insurance, Taxes, Landscape of Common Area along H Road, Irrigation System (electricity/ water shares), HOA sign
Schools: Pamona Elementary, West Middle, Grand Junction High
_____________________________________________________
Welcome to the Heritage Family of Services! All questions should be directed to info@hpmgj.com. We are excited to work with you and assist you in the support of your HOA. Please let us know how we may serve your needs!
Minutes
Custom Documents
---