Paradise Hills Filing No 6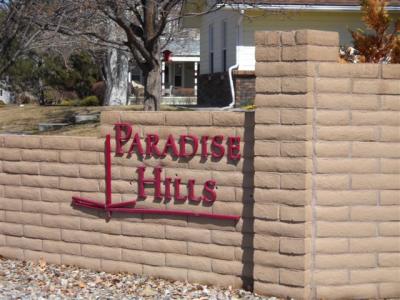 4/21/20 - The Annual Meeting was held on March 11, 2020. Meeting minutes are posted below.
9/23/19 - Information about the new pump has been posted below for any owners interested in copies of this information.
HOA watering schedule:
Odd # water on Monday, Wednesday and Friday
Even # water on Tuesday, Thursday and Saturday
4/19/19-- IRRIGATION SYSTEM DAILY HOURS WILL BE-- 4am - 10am & 4pm - 10pm
----------------------------------------------
If you have irrigation questions or problems to report, please contact Heritage Property Management 970-243-3186.
______________________________________
HOA Dues: $157/year
Please send checks payable to:
Paradise Hills Filing 6 HOA
2650 North Ave #116
Grand Junction, CO 81501
Transfer Fee: $100 payable to Heritage Property Management
Insurance Provider: State Farm - Seth Rockey 970-242-3202
HOA Responsible for: Management services, Insurance, Taxes, Landscape of Common Area along H Road, Irrigation System (electricity/ water shares), HOA sign
Schools: Pamona Elementary, West Middle, Grand Junction High
_____________________________________________________
Welcome to the Heritage Family of Services! All questions should be directed to info@hpmgj.com. We are excited to work with you and assist you in the support of your HOA. Please let us know how we may serve your needs!
Minutes
Custom Documents
---