Monarch Glen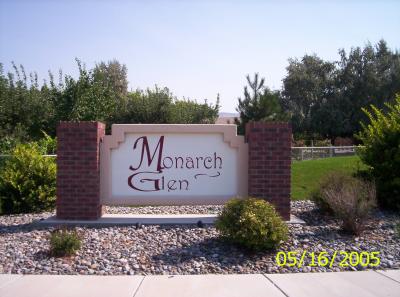 07/19/22 Repairs are complete, water is on.
07/18/22 Irrigation water is off due to a break in the line. We are working on that repair and will have the water back on as quickly as we can.
04/20/22 Repairs have been made. Please close your valves as the water is being turned on.
04/18/22 The irrigation system is down due to a broken pipe. Repairs should take place on Friday, April 22, 2022. Watch for updates.
02/24/22 The Annual Meeting was held March 23rd, 2022 at 6:30 PM via Zoom. Meetings minutes will be posted below.
10/25/21 Sprinkler system is scheduled for winterization on NOVEMBER 2, 2021.
4/16/2021 Irrigation water coming on this afternoon. Please make sure your valves are closed.
2/26/21 - The Annual Meeting was held on February 10, 2021. Meeting minutes are posted below.
--------------------------------------------------------
4/26/16--Parents: Please remind your children not to run through neighbors' yards as that is private property. We have received reports that children are running through yards and making a mess.
Board members are: Diana Aragon.
______________________________________
HOA Dues: $223.85/year (due 1/31)
Please send checks payable to:
Monarch Glen HOA
2650 North Ave #116
Grand Junction, CO 81501
Transfer Fee: $100 payable to Heritage Property Management
Insurance Provider: American Family- John Geer 970-241-0078
HOA Responsible for: Management services, Insurance, Taxes, Landscape of Common Area, Irrigation System (electricity/ water shares), HOA sign
Schools: Thunder Mountain Elementary, Bookcliff Middle, Central High
__________________________________________________________
Welcome to the Heritage Family of Services! All questions should be directed to info@hpmgj.com. We are excited to work with you and assist you in the support of your HOA. Please let us know how we may serve your needs!
Minutes
Custom Documents
---