Monarch Glen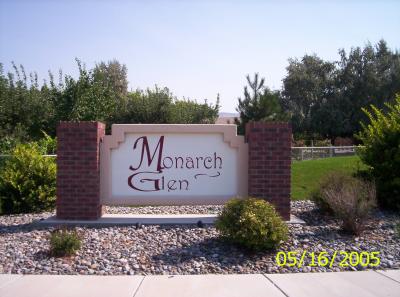 4/4/19 - Irrigation water will be turned on the week of April 8th (pending water in the canals). Please make sure that your system is isolated in order to make this process run smoothly as well as to prevent damage. If you have any questions or concerns contact HPM at elizabeth@hpmgj.com or 970-243-3186. Thanks!
12/27/18 - The Annual Meeting was held on November 14th. Meeting minutes are posted below.
--------------------------------------------------------
4/26/16--Parents: Please remind your children not to run through neighbors' yards as that is private property. We have received reports that children are running through yards and making a mess.
Board members are: Linda Norman, Bonnie Higgins, Robert Budeau & Diana Aragon.
______________________________________
HOA Dues: $185/year (due 1/31)
Please send checks payable to:
Monarch Glen HOA
2650 North Ave #116
Grand Junction, CO 81501
Transfer Fee: $100 payable to Heritage Property Management
Insurance Provider: American Family- John Geer 970-241-0078
HOA Responsible for: Management services, Insurance, Taxes, Landscape of Common Area, Irrigation System (electricity/ water shares), HOA sign
Schools: Thunder Mountain Elementary, Bookcliff Middle, Central High
__________________________________________________________
Welcome to the Heritage Family of Services! All questions should be directed to info@hpmgj.com. We are excited to work with you and assist you in the support of your HOA. Please let us know how we may serve your needs!
Minutes
Custom Documents
---