Garrett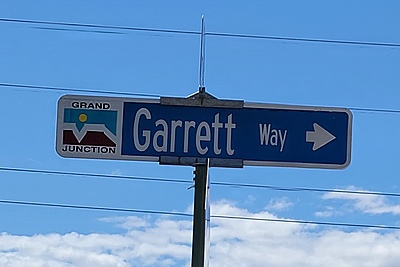 03/28/22 The Annual Meeting was held April 28, 2022 6 PM . Minutes are posted below.
3/24/21 - The Annual Meeting was held on Wednesday, April 14, 2021. Meeting minutes are posted below.
4/20/2020 - The Annual Meeting was held on March 16, 2020. Meeting minutes are posted below.
FENCE INFORMATION: If you would like to stain your fence, the Board of Directors would like all fences to be uniform in color and they have determined Cedar Solid Color Home and Fence from Behr should be used. It can be found at Home Depot.
____________________________________
HOA Dues: $264/year
Please send checks payable to:
Garrett Estates HOA
2650 North Ave #116
Grand Junction, CO 81501
Transfer Fee: $100 payable to Heritage Property Management
Insurance Provider: State Farm - Sean Steimel 970-241-2841
HOA Responsible for: Management services, Insurance, Taxes, Landscape of Common Area (does not include the area along 25 Road, this is the responsibility of the individual homeowner), Irrigation System (electricity/ water shares)
Schools: Pamona Elementary, West Middle, Grand Junction High
____________________________________________
Welcome to the Heritage Family of Services! All questions should be directed to info@hpmgj.com. We are excited to work with you and assist you in the support of your HOA. Please let us know how we may serve your needs!
Minutes
Custom Documents
---