Garrett Estates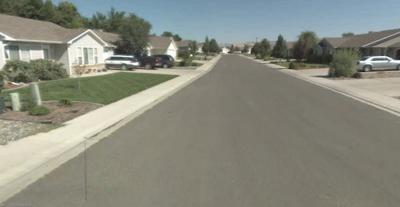 10/13/17--
On
Friday October 13th, 2017
the Diamond Ridge/Garret subdivision main line irrigation system will be shut down for the winter. Anytime after, October 14
th
, individual homeowners may have their personal irrigation system winterized.
Garrett Estates is not responsible for any personal irrigation systems
.
It is important to remember that as a last step in winterizing your personal irrigation system, that you blow-back into the main line system to insure all water between the two systems has been removed. Failure to do this last step is the main cause for irrigation system failures when the system is started back up in the spring.
If you need assistance in having your personal irrigation system winterized,
we recommend calling our irrigation contractor,
High Dessert Landscaping, at 970-250-9590 to schedule an appointment.
Thank-you
4/17/17--IRRIGATION UPDATE: Breaks in the Garrett irrigation lines have been repaired but water is still unavailable as a break has been found on the Diamond Ridge side. When that is repaired, the pump will be turned back on and water will be available. We will post updates as they are made available to us! Thank you for your understanding.
4/6/17--IRRIGATION UPDATE: Please CLOSE your individual main valve and make any repairs to your system by Thursday, April 13. Water will be in the system on April 14 but we ask that homeowenrs not start watering until April 17. Updates will be posted on the bulletin board located by the Diamond Ridge mailboxes on Garnet Ave.
2/24/17--The Garrett Estates Annual meeting was held on Thursday, February 23. Minutes are posted below.
Welcome to the Heritage Family of Services! All questions should be directed to Hilary at info@hpmgj.com. We are excited to work with you and assist you in the support of your HOA. Please let us know how we may serve your needs!
Minutes
Custom Documents
---