Stone Canyon Ranch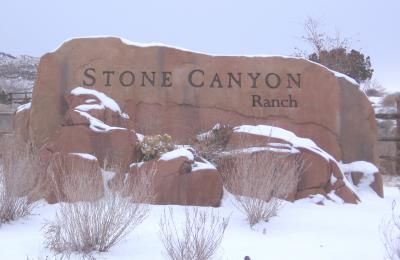 7/31/2020 - Our office has been advised that the water is back on and that the ditches are full at this time.
7/30/2020 - Update on water outage: Repairs were completed on the generator and we started putting water into the main lift, and stub at approximately 1 pm Thursday July 30th and will continue throughout the day. We will continue to pump small amounts of water through the evening on the 1st lift due to the amount of time it takes to get to the end of the first.
We cannot fill the ditches completely with darkness approaching due to possible flooding issues but we will begin adding more water; as much as possible; to the system again at 5 am on Friday Morning. We should be able to have full water in all of the lifts by approximately 5 pm on Friday July 31st.
Thank you for your patience and understanding,
Redlands Water & Power Company
12/30/19 - The Annual Meeting was held on December 18, 2019. Meeting minutes are posted below.
04/26/18-- The fence color is a mixture of the following: 50% raw umber, 50% burnt umber, lin seed oil and oil base wood sealer.
-----------------------------------------------------------
2/13/17--Redlands Water and Power reminds residents in their irrigation area that DITCHBANKS ARE PRIVATE PROPERTY OF REDLANDS WATER AND POWER; THEY ARE NOT WALKING TRAILS.
________________________________________________
HOA Dues: $2,500/year (due 1/31)
Please send checks payable to:
Stone Canyon Ranch HOA
2650 North Ave #116
Grand Junction, CO 81501
Transfer Fee: $100 payable to Heritage Property Management
Insurance Provider: American Family - Mike Daniels 970-241-6132
HOA Responsible for: Management services, Insurance, Taxes, Landscape of Common Area, Irrigation System (electricity/ water shares/ etc), HOA sign
Schools: Wingate Elementary, Redlands Middle, Fruita 8/9, Fruita Monument High
________________________________________________
Welcome to the Heritage Family of Services! All questions should be directed to info@hpmgj.com. We are excited to work with you and assist you in the support of your HOA. Please let us know how we may serve your needs!
Minutes
Custom Documents
---