Pheasant Ridge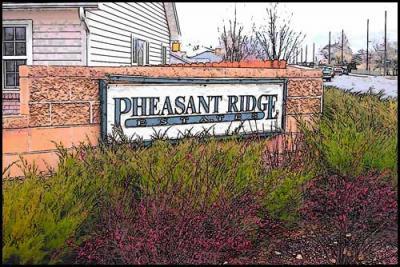 4/10/18--The Annual Meeting for Pheasant Ridge was held on April 5th. Minutes are posted below.
------------------------------------------------
10/1/17--Grand Valley Irrigation Distrist has informed us irrigation water will be turned off on Monday, October 30, 2017. Please make sure to winterize your individual systems as it is the homeowners responsibility.
4/7/17--Chuck's Sprinkler's will be in the neighborhood getting the common area irrigation set up within the next week. Homeowners are responsiblie for setting up their individual systems and can do that anytime after April 12.
Insurance information contact: Martin Durst at State Farm 242-3202.
Welcome to the Heritage Family of Services! All questions should be directed to info@hpmgj.com. We are excited to work with you and assist you in the support of your HOA. Please let us know how we may serve your needs!
Minutes
Custom Documents
---