Pheasant Ridge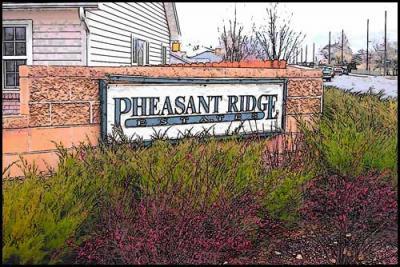 4/9/19 - Irrigation water will be turned on April 12, 2019 (pending water in the canals). Please make sure that your system is isolated in order to make this process run smoothly as well as to prevent damage. If you have any questions or concerns contact HPM at elizabeth@hpmgj.com or 970-243-3186. Thanks!
3/15/19 - The Annual Meeting is scheduled for May 9, 2019. Meeting notices will be sent with further information.
______________________________________
HOA Dues: $120/quarter (due 1/31, 4/30, 7/31, 10/31)
Please send checks payable to:
Pheasant Ridge HOA
2650 North Ave #116
Grand Junction, CO 81501
Transfer Fee: $100 payable to Heritage Property Management
Insurance Provider: State Farm - Martin Durst 970-242-3202
HOA Responsible for: Management services, Insurance, Taxes, Landscape of Common Area (mowing front yards, shrubs along Patterson Rd), Irrigation System (electricity/ water shares), Fence along Patterson Rd, HOA sign
Schools: Orchard Avenue Elementary, East Middle, Grand Junction High
______________________________________________
Welcome to the Heritage Family of Services! All questions should be directed to info@hpmgj.com. We are excited to work with you and assist you in the support of your HOA. Please let us know how we may serve your needs!
Minutes
Custom Documents
---