Brookfield Subdivision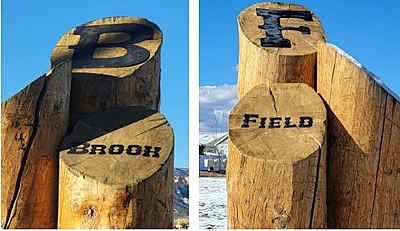 10.12.2023 On Monday, October 23rd the landscaper will be blowing out the sprinklers at the main line. They will then begin to blow out sprinkler systems for any Owners who choose to opt in to have their own system winterized. If you are interested please click here to fill out the necessary form by Wednesday, October 18th. Please note: this additional service will be billed directly to the Owner and will be $45.00.
05.08.23 Please use the following watering schedule: Odd number address - Tuesday, Thursday, Saturday. Even number address - Monday, Wednesday, Friday. Please schedule throughout the day and night. If everyone schedules for 7 AM, we will still have problems. Also, watering during the day will not kill your grass or plants.
10/17/22 The Board of Directors has chosen Heritage Property Management to assist in the affairs and management of the HOA effective 10/17/22.
____________________________________________________________________________
HOA DUES: $400 / annual
Please make checks Payable to:
Brookfield Subdivision
2650 North Ave # 116
Grand Junction CO 81501
Or to pay online click here.
Transfer Fee: $100 payable to Heritage Property Management
Capital Improvements: $300 payable to Brookfield Subdivision
Insurance Provider: American Family - Jeff Crandell - 970-257-1160
HOA Responsible for: Management Services, Insurance, Taxes, Landscape of Common Area, Irrigation System (electricity/water shares, turn on & winterize, backflow prevention testing), HOA sign.
Schools: Appleton Elementary School, Fruita Middle School, Fruita 8/9, Fruita Monument High School
____________________________________________________________________________
Welcome to the Heritage Family of Services! All questions should be directed to info@hpmgj.com. We are excited to work with you and assist you in the support of your HOA. Please let us know how we may serve your needs!
Minutes
Custom Documents
---