Windsor Park HOA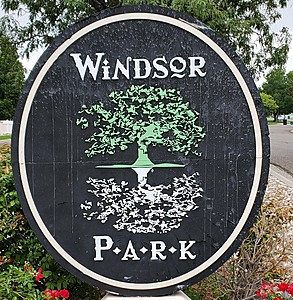 06.01.23 Irrigation water has been restored.
05.15.23 We were informed that the City of Fruita has a blockage in their irrigation line. This blockage was to be cleared yesterday (5.16.23) and the water would be restored. Have not been informed as to whether this has been accomplished as of yet. (05.17.23).
05.03.23 WD Yards will be spreading fertilizer on Friday, May 5th, 2023.
05.02.23 The irrigation water should be on by the weekend. (05.06.23)
03/31/23 Please make sure you are in complaince with City of Fruita's Municipal Code by removing weeds and trimming trees and brush. All weeds 12in in height or higher must be cut to the ground and removed from the property. Remove all weeds on your property starting at the curb of the sidewalk/street. For more infomation please click here.
10/01/2022 The Board of Directors has chosen Heritage Property Mangement to assist in the affairs and management of the HOA effective October 1, 2022.
_______________________________________________________________________________
HOA DUES: $120.00/month Due by the 1st of each month
Please make checks Payable to:
Windsor Park HOA
2650 North Ave #116
Grand Junction CO 81501
Or to pay online click here.
Transfer Fee: $100.00 payable to Heritage Property Management
Insurance Provider: American Family Insurance - Jeff Crandell - 970-257-1160
HOA Repsonsible for: Management Services, Insurance, Taxes, Landscape of Common Area, Irrigation Sytem (eloectricity/ water shares/ turn on and winterize, backflow prevention testing on irrigaion, etc) HOA sign, turf maintenance and repair (mowing, edging, clearing of clippings) Irrigation sprinklers are HOA responsibility.
Schools: Rim Rock Elementary, Fruita Middle School, Fruita 8/9, Fruita Monument High
______________________________________________________________________________
Welcome to the Heritage Family of Services! All questions should be directed to info@hpmgj.com. We are excited to work with you and assist you in the support of your HOA. Please let us know how we may serve your needs!
Minutes
Custom Documents
---