Village Park ROA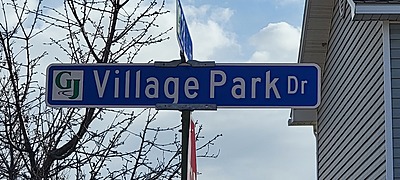 09.27.22 2023 Annual Meeting is scheduled for October 18th, 2022 6PM via zoom. Email info@hpmgj.com to request the zoom link.
9/12/22 Grand Valley Water Users is shutting irrigation water off the week of October 24th. All property owners need to have their main valve closed by October 17th, 2022.
05/02/22 The irrigation water has been sporadic. Many issues are being resolved as they arise. As soon as the Board knows about the problem, the sprinklerman is notified. Expenses were very large last year as the sprinklerman checked the system daily. Trying to keep costs down, the Board of Directors had instructed the man to only respond when called, the Board has now asked the Sprinklerman to check the system on a daily basis as the water is so sporadic.
04/18/22 Irrigation water may be turned on later this week.
2/15/22 As of February 15, 2022, the Board of Directors has chosen Heritage Property Management to assist in the affairs and management of the Association.
__________________________________________________________________________
HOA Dues: $240.00 / yer.
Please send checks payable to:
Village Park ROA
2650 North Ave # 116
Grand Junction CO 81501
Or pay online @ hpmgj.com
Transfer Fee: $100.00 payable to Heritage Property Management
Insurance Provider: American Family - Michael Daniels - 970-241-6132
HOA Responsibility for: Management ertvices, Insurance, Taxes, Landscape of Common Area, Irrigation System (electricity, water shares, turn on / winterize, backflow prevention etc.).
Schools: Orchard Ave Elementary, East Middle School, Grand Junction High
________________________________________________________________
Welcome to the Heritage Family of Services! All questions should be directed to info@hpmgj.com We are excited to work with you and assist you in the support of your HOA. Please let us know how we may serve your needs!
Minutes
Custom Documents
---