Westwood Estates Association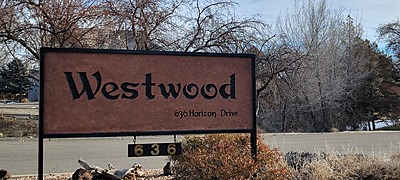 05/05/22 12 PLEX BOILERS: Coppersmith Plumbing will now start work in early June instead of May. They have been delayed because of the late arrival of certain pumps. The work will commence with the 700 Building followed by the 800 and 900 Buildings. Expect each Building to take up to 10 days to complete. Hot water will be available throughout the work, but heating will be turned off for about 2 days per Building. As this will occur in June, it should not be a serious problem. We will send notices as to when the heating will be switched off. Look on the Heritage website www.hpmgj.com for updates and we will also pin notices in each Building.
04/19/22 Irrigation water should be on today (4/19/22) bar any issues.
03/31/22 The start of the Boiler project has been delayed. Coppersmith will begin work in early May.
1/14/22 As of February 1st, 2022, the Board has chosen Heritage Property Management to assist in the affairs and management of the Association.
_________________________________________________________
HOA Dues: $200.00 / month
Please send checks payable to:
Westwood Estates Association
2650 North Ave #116
Grand Junction CO 81501
Or pay online at hpmgj.com
Transfer Fee: $100.00 payable to Heritage Property Management
Insurance Provider:
HOA Responsible for: Management services, Insurance, Taxes, Landscape of Common Area, Irrigation System (electricity / water shares / turn and winterize, backflow prevention testing, etc) HOA sign, all exterior maintenance, exterior lighting, roof maintenance, foundations, trash collection, carports, and snow removal.
Schools: Tope Elementary, West Middle School, Grand Junction High School
More info can be found at westwoodestateshoa.com
__________________________________________________________________
Welcome to the Heritage Family of Services! All questions should be directed to info@hpmgj.com. We are excited to work with you and assist you in the support of your HOA. Please let us know how we may serve your needs!
Minutes
Custom Documents
---