Hamlet at Fountain Greens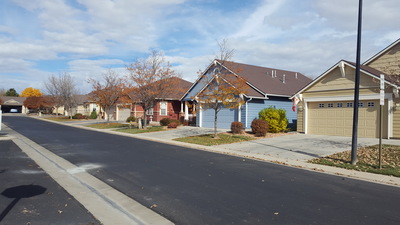 Thank you, Judy Brock!
Judy Brock has resigned form our HOA Board of Directors and we thank her for her many hours of service. She was instrumental in the updating of our CCRs and the development of our Policies and Procedures, among many other contributions. She was known for her unlimited energy and she will be greatly missed.
3/19/19 - The Annual Meeting was held on February 23, 2019. Meeting Minutes are posted below.
_______________________________________
Hamlet at Fountain Greens Board of Directors:
Cathey Pabst 970-243-9402 catheyp@yahoo.com
Joyce Williams 970-795-6509 joyceman1934@gmail.com
____________________________________________
Neighborhood Handyman - Your Board of Directors has hired handyman David Plank to help with the Association's maintenance responsibilities. These responsibilities mainly involve repairs to the exterior of the buildings such as roofs, siding, exterior paint and most concrete driveways and sidewalks. If you have an issue with one of these items and need repairs, please contact David Plank at 970-424-3061. David will determine if the issue is the Association's or the homeowner's responsibility. If necessary he will consult with the Board for a final determination and action plan.
____________________________________________
HOA Dues: $185/month (due by the end of each month) - increased at the 2019 Annual Meeting
Please sent checks payable to:
Hamlet at Fountain Greens HOA
2650 North Ave, #116
Grand Junction, CO 81501
Insurance Provider: State Farm - LaVonne Gorsuch 970-243-1117
HOA Responsible for: Management services, Liability Insurance, Taxes, Lansdcape of Common Area (including yards), Exterior Maintenance of Buildings and Maintenance of Cul-de-sac as well as Shared Driveways.
Schools: Appleton Elementary, Fruita Middle, Fruita 8 and 9, and Fruita Monument High
____________________________________________
Welcome to the Heritage Family of services! All questions should be directed to info@hpmgj.com. We are excited to work with you and assist you in the support of your HOA. Please let us know how we may serve your needs!
Minutes
Custom Documents
---