Vistas at Tiara Rado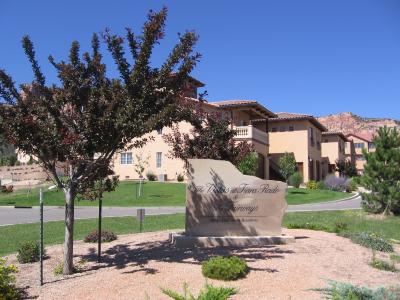 4/16/19 - Lush Green Landscape has repaired the main water line as well as all additional lines for our irrigation that was damaged when the wall was built. Irrigation is on in both Phase #1 and Phase#2.
2/28/19 - The Annual Meeting was held on January 15, 2019. Meeting minutes are posted below.
________________________________________
HOA Dues: $220/month (due at the end of the month)
Please send checks payable to:
Vistas at Tiara Rado Condo HOA
2650 North Ave #116
Grand Junction, CO 81501
Transfer Fee: $100 payable to Heritage Property Management
Insurance Provider: Farmers - Jesse Dryer - 970-241-9474
HOA Responsible for: Management services, Insurance, Taxes, Landscape of Common Area, Irrigation System (electricity/ water shares/ etc), water/trash, HOA sign
Schools: Wingate Elementary, Redlands Middle, Fruita 8/9, Fruita Monument High
_____________________________________
Welcome to the Heritage Family of Services! Questions should be directed to info@hpmgj.com. We are excited to work with you and assist you in the support of your HOA. Please let us know how we may serve your needs!
Minutes
Custom Documents
---